Een greep uit de collectie van Leediedzjee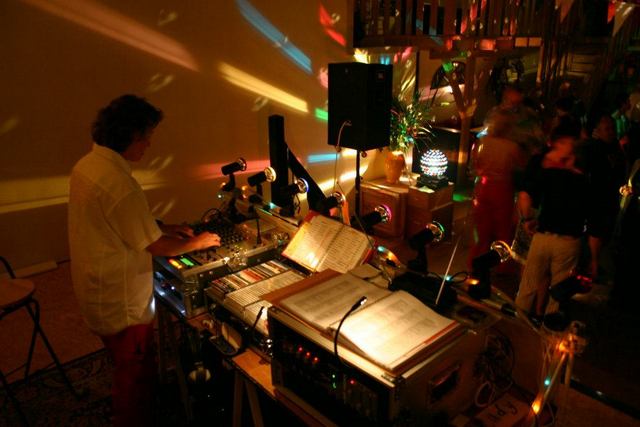 In haar collectie heeft Leediedzjee (swingende) hits van vele artiesten, bijvoorbeeld:
a. SIXTIES: Rolling Stones, Beatles, Kinks, Hollies, Roy Orbison, Manfred Mann, Otis Redding, Aretha Franklin, Cuby & Blizzards, Small Faces, Trini Lopez, Neil Sedaka, Animals, Jackie Wilson, Cliff Richard , Sam & Dave, Beach Boys, Ltl.Richard, Chubby Checker, The Who, Jerry Lee Lewis, Scorpions, Bill Haley, Everly Brothers, Pat Boone, Equals, Shocking Blue, e.v.a.

b. SEVENTIES: Abba, Trammps, Hues Corporation, George McCrae, Gloria Gaynor, K.C. & the Sunshine Band, Meatloaf, the Sweet, Slade, Gary Glitter, Mud, Boney M., Middle of the Road, Sailor, David Bowie, Queen, Pointer Sisters, James Brown, Doobie Brothers, Rubettes, BeeGees, Earth, Wind & Fire, Kool & the Gang, Suzie Quatro, Karen Young, Joy Division, Stranglers, ACDC, Temptations, Talking Heads, Village People, Supertramp, Iggy Pop, Grease, Saturdaynight fever, e.v.a.
c. EIGHTIES: Madonna, Iggy Pop, Communards, Eddy Grant, Kim Wilde, Billy Ocean, Dan Hartman, UB-40, Simple Minds, Blondie, Level 42, U2, New Order, Simply Red, Eurythmics, Mel & Kim, Boy Towns Gang, New Order, Bucks Fizz, Odyssey, Tina Turner, Cyndi Lauper, George Michael, Duran Duran, Culture Club, Madness, O.M.D., Spandau Ballet, Steeley Span, Prince, Fleetwood Mac, Michael Jackson, Talk Talk, Bette Midler, Hot Chocolate, Police, Romantics, Frankie goes to Hollywood, Toto, e.v.a.
d. NINETIES: Haddaway, Los del Rio, London Beat, 2 unlimited, Soca Boys, Total Touch, Faithless, DJ Bobo, Cranberries, Snap, Culture Beat, Seal, 2 brothers on the 4th floor, Jamiroqai, Jennifer Lopez, Shania Twain, Venga Boys, Ricky Martin, Eiffel 65, Anouk, Soul II Soul, Britney Spears, Shaggy, Tarkan, Cher, Robin S, Robbie Williams, e.v.a.
e. EN....: natuurlijk veel top hits van nu.!!!

OVERZICHT MUZIEKSOORTEN:
(Stijl)dansmuziek: Quickstep, Engelse Wals, Tango (ook Argentijnse), PasoDoble, Samba, Cha Cha Cha, Jive, Rock & Roll, Salsa, Merengue, Zouk.
OVERIGE DANSMUZIEK:
Hard-Rock, Reggae, Soul, Jazz , R & B, Disco, Punk, Funk, New Wave, Ska, Grunge, Mellow- House, Hip Hop, Afrikaanse en Arabische muziek (Raï)
World en New Age
Nederlandstalige muziek
Easy-listening en (knuffel) Rock
Leediedzjee heeft ook een grote collectie muziek uit de "roaring 20's", 30's, 40's en 50's b.v. Andrews Sisters, Ramblers, Duke Ellington, Glenn Miller, Bessie Smith, Mills brothers, Pat Boone, Frank Sinatra, Bing Crosby, Nina Simone, Doris Day, Billie Holiday, Peggy Lee, Patti Page, Edith Piaff, Marlene Dietrich, Vera Lynn, Perry Como e.v.a.